Wandacare is Not About Sales
We're All About Helping People
As Independent Medicare Advisors, Our Focus is You
Looking for a Medicare advisor you can rely on? At Wandcare, we believe in starting with what matters most: you. Our process begins with listening. Wandacare takes the time to understand your lifestyle, healthcare needs, and preferences, allowing us to tailor a unique plan that truly works for you. There are no fees associated with our services. Expect comfortable conversations, clear explainations, and the confidence to make informed choices for your Medicare journey with Wandacare.
Medicare is Not
Cookie Cutter
What Parts of Medicare
Do You Need?
The Best Medicare Plan is a Personalized Medicare Plan
The Wandacare Team is about connecting one on one with our clients, something we are all missing these days.
Our licensed local advisors know your community. We look at all the options based on your healthcare needs, budget, and desired services, then help you determine the Medicare plan options that are best for you. You'll have coverage that includes the hometown health providers you know and trust- from prescription drug coverage at your local Publix Pharmacy to local hospital coverage. Once you are comfortable understanding you're the options, we walk you through the Medicare application and enrollment process.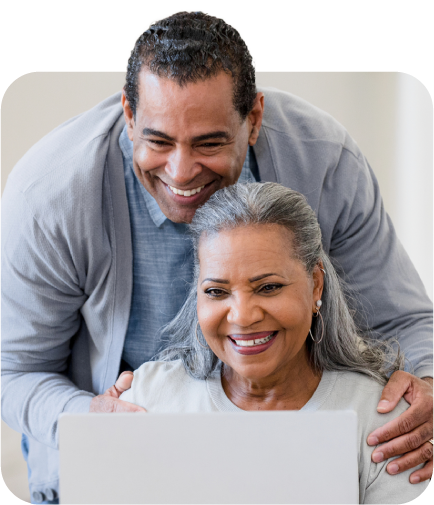 "If I'm going to meet the needs of the clients I've got to offer them everything because this is not cookie cutter. For one person their doctor might be important, or their income might be low or high. From their earnings to their doctors. From their medicines, their health, their lifestyle, all these things are critical to picking the right plan."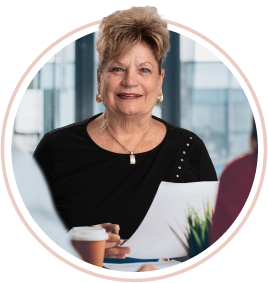 Wandacare Will Guide You Through the Enrollment Process of Medicare
Original Medicare: Parts A and B

Government-funded and managed Medicare (also known as Original Medicare) includes two parts: Part A covering hospital insurance and Part B covering medical insurance.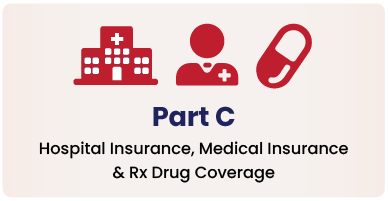 Also known as Medicare Part C, Medicare Advantage Plans are offered and managed by private insurance companies approved by Medicare, and combine all the parts of Medicare (A, B, and D), plus additional benefits and coverage (like vision and dental) into one comprehensive healthcare plan.
Medicare Part D:
Prescription Drug Coverage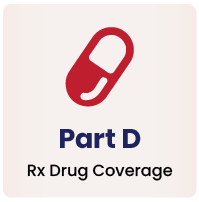 Part D adds your prescription drug coverage, which is not included in the federal Original Medicare program. All Medicare Part D plans are offered by private insurance companies and supplemented by Medicare.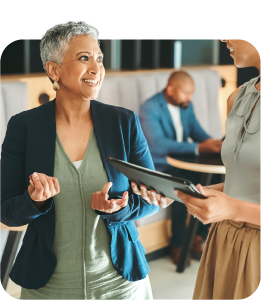 Step 1
Start with a Free Consultation
To get started on  your personalized Medicare plan, take the first step by either filling out our form or giving us a call. One of our agents will then set up your initial consultation. This is where you'll have the opportunity to tell us exactly what you are looking for, and share your questions, concerns, and priorities with us.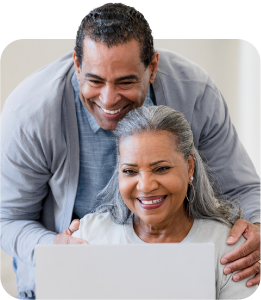 To pick the plan that best suits you, we'll need to really get to know you. This may involve asking some challenging questions, but rest assured that the more details you provide upfront, the more effectively we can find a plan custom-tailored just for you. By sharing your healthcare history, financial status, doctor preferences, travel plans, and genetic history, you empower us to design a personalized plan that truly suits your needs.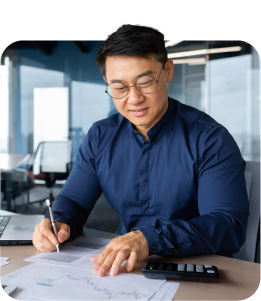 Step 3
Craft Your Personalized Solution
We'll take all the valuable information you've shared with us and leverage our expertise to sift through the multitude of available insurance companies and plans.  Our goal is to identify and present to you the best possible options, tailored specifically to your unique needs and preferences.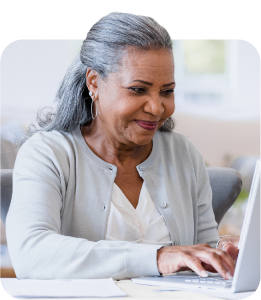 Step 4
Review, Enroll, and
Confirm Your Plan
Securing the best coverage for you is our top priority, and you can count on a clear understanding of your options. In this crucial phase, we'll guide you through reviewing, enrolling, and confirming your chosen Medicare plan. We'll ensure every detail is in place and that you're completely comfortable with your selection.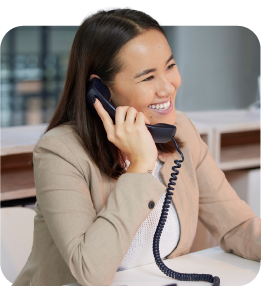 Step 5
Ongoing Support and
Annual Check-In
Wandacare's commitment doesn't end with enrollment. Each year during your renewal period, we will conduct a thorough check-in to ensure that your plan still aligns with your current needs. Whether you are exploring new options or just looking to renew, Wandacare will be there to guide you every step of the way.
Step 6
Your Personal Medicare Advisor
In this final phase, our Wandacare Team transitions into your trusted Medicare support system. Feel free to reach out with any insurance-related questions, whether it's about in-network doctors, prescription expenses, or any other concerns. We're here to provide personalized assistance and ensure your continued confidence and comfort with your Medicare plan.
Testimonials
What Our Clients Say




Wanda helped me tremendously getting set up for my insurance. She knew all the steps to take, all the people to contact, and had it not been for her, I would still be without insurance. I can't thank her enough!
J. Wells

Wanda came out to my home to make the meeting more convenient for me. She was professional and very personable. Her inside track, the ins and outs, and her years of experience helped me make well-informed choices.
D. Herman

I recently turned 65 and had no knowledge of what to expect from Medicare. Wanda was extremely helpful explaining my options and helping me choose what I feel is the best decisions for me. I have and will continue referring Wanda to my friends.
K. Petty